Robust, versatile and fully customizable
Its innovative design is capable of housing a wide variety of accessories such as printers and readers, following the ergonomic accessibility criteria for all aspects of collecting and reloading cash, as well as consumable items (printer paper, tickets).
Features a 17" LCD anti-vandal touch screen, in addition to allowing both cash and credit card payments. Thanks to the screen, users are guided at all times throughout the process, so its operation is simple, making the user experience intuitive and pleasant.
Completely customizable on the exterior.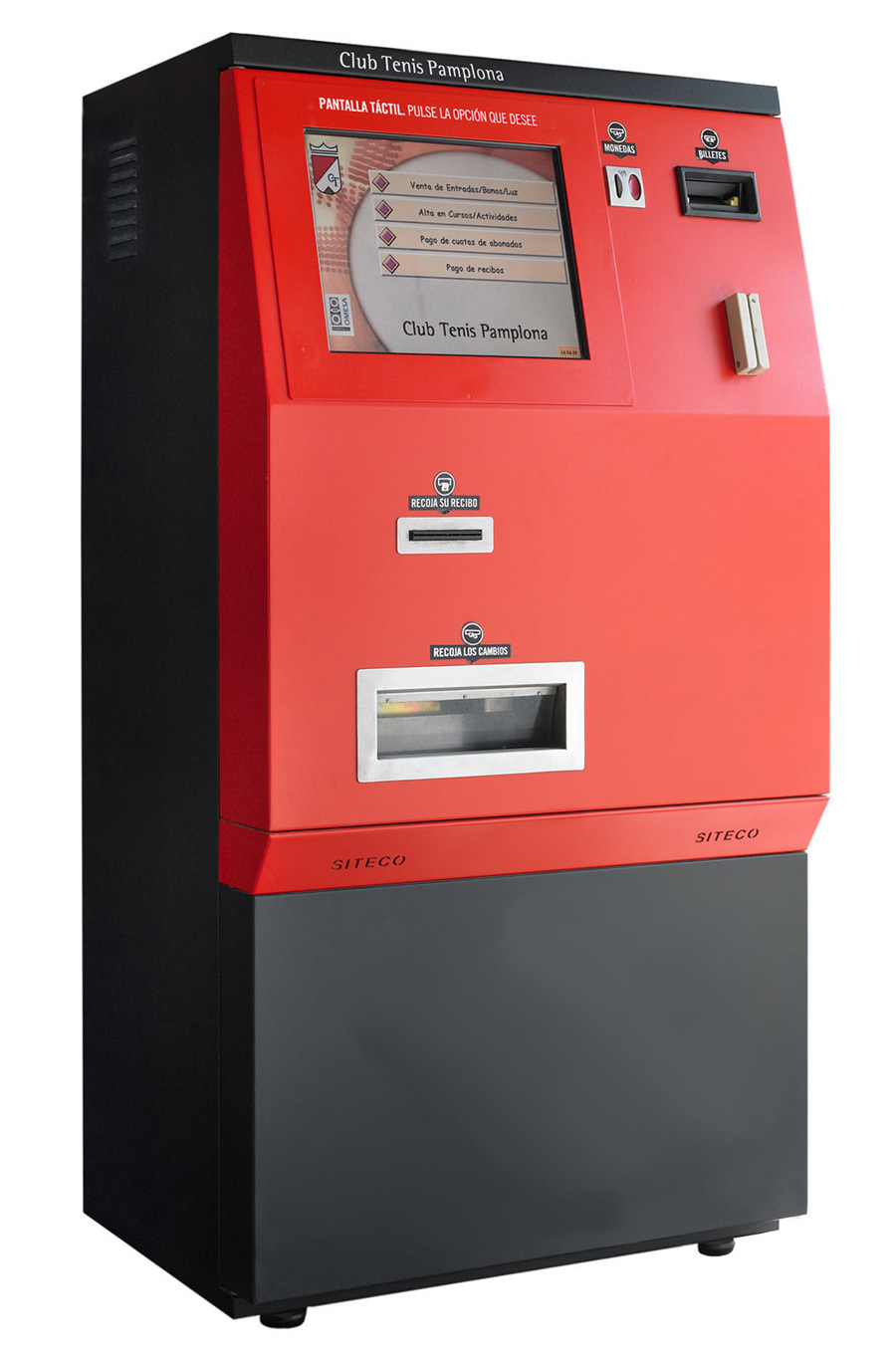 Product sheet in PDF (cas/eng)
Request more information
A long road travelled
Proven experience in the management and automation of payment systems
At SITECO, we have more than 20 years of experience in the management and automation of systems and applications for the sale, billing and/or payment in various sectors.
Our references speak for us

Automatic payment and ticket machines
Becolarra, 2 Pab. 25. 01010 Vitoria-Gasteiz (Spain)
Phone: (+34) 945 22 30 54
WhatsApp: (+34) 609 939 706
Email:
info@sitecosl.net
Our Services